It was expected to be a high-octane clash when two in-form teams come up against each other. It didn't turn out to be an exact humdinger, but India's three-month journey of the UK couldn't have started off better as Kohli's men thumped England by 8 wickets with 10 balls to spare to take a 1-0 lead in the three-match T20I series.
England openers started off very well after Virat Kohli won the toss and decided to chase on a wicket that looked like a batting beauty. Both the in-form openers Jason Roy and Jos Buttler liked the ball coming on to the bat and made use of the powerplay overs.
As expected Kohli introduced spin early in the form of Yuzvendra Chahal but he too couldn't get the bite of the surface to trouble the openers. Just when Morgan's men looked like putting on a huge total, left arm chinaman bowler Kuldeep Yadav's spell wrecked the England middle order.
Jos Buttler's 46-ball 69 and David Willey's 15-ball 29 cameo, in the end, meant England finished with 159-8 which in the end proved too little for this strong Indian batting line up.
England will hope that this was just an off-day and by now will be fully aware that India present a different challenge than most sides at the moment. Here are five things that they need to change ahead of the second T20I.
#5 Team Selection
England can boast of their batting depth but the downside of it is they fall short of bowlers. With all-rounder Stokes out with injury, England are left with only five bowling options and that includes the off-spin of Moeen Ali, who can never threaten Indian batting in limited overs cricket especially in this form.
They can look to get in another bowler in place of Alex Hales/Joe Root and they must look to play Bairstow up the order and not at No 5. England should make the maximum use of Bairstow's batting form he showed against Australia in the recent series. He could be the ideal No. 3 after the early fireworks provided by Jason Roy and Jos Buttler.
#4 Pick the spinners off the hand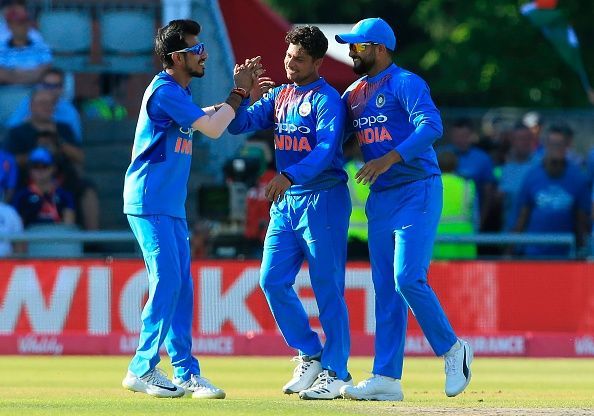 Over the years, England have struggled against wrist spin and one hoped that this generation would be a lot better but the left arm wrist spin of Kuldeep Yadav was a bit too much and reiterated that very specific weakness.
Except Jos Buttler, all other batsmen were picking the wrist spinners off the pitch which is not a great way to play quality spin. Good players of spin bowling have always picked it from the hand and England should quickly make that adjustment because they will be facing more and more of spin as the series goes on.
#3 Shot selection against spinners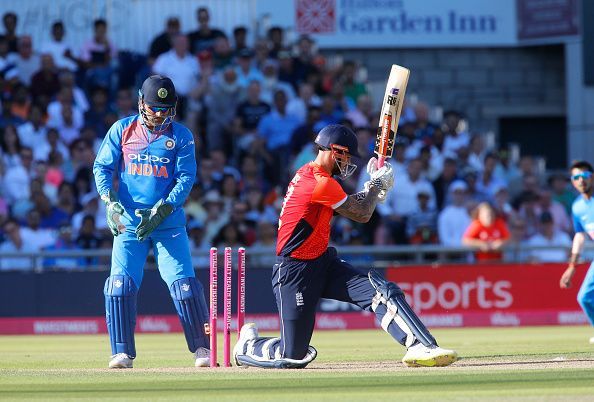 #2 Choose the bowlers to go 
England batsmen need to be smarter in picking the bowlers to go after in this shortest format. Sometimes you need to shed your ego and give respect to bowlers who are bowling well and take toll off other bowlers.
The wicket of Eoin Morgan, which started the rut was a classic example. England captain hadn't got his eyes in before deciding to go after Kuldeep Yadav without picking the googly and from then on England lost the momentum till the end of their innings.
#1 Stop losing cluster of wickets.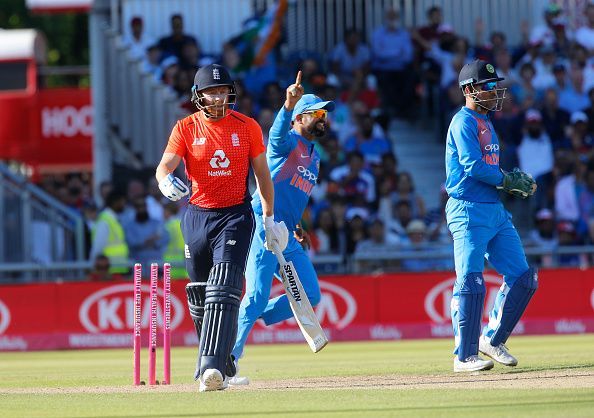 When you lose three wickets in an over in limited overs, the writing is on the wall irrespective of the batting depth a team possesses. Kuldeep Yadav put the game firmly in favour of India in the 14th over of the innings when he had Morgan, Bairstow and Root.
England must look at not losing wickets in a cluster instead build partnerships in the middle overs and accelerate in the death overs. Pacing of innings is crucial against a bowling attack that consists of two quality wrist spinners.